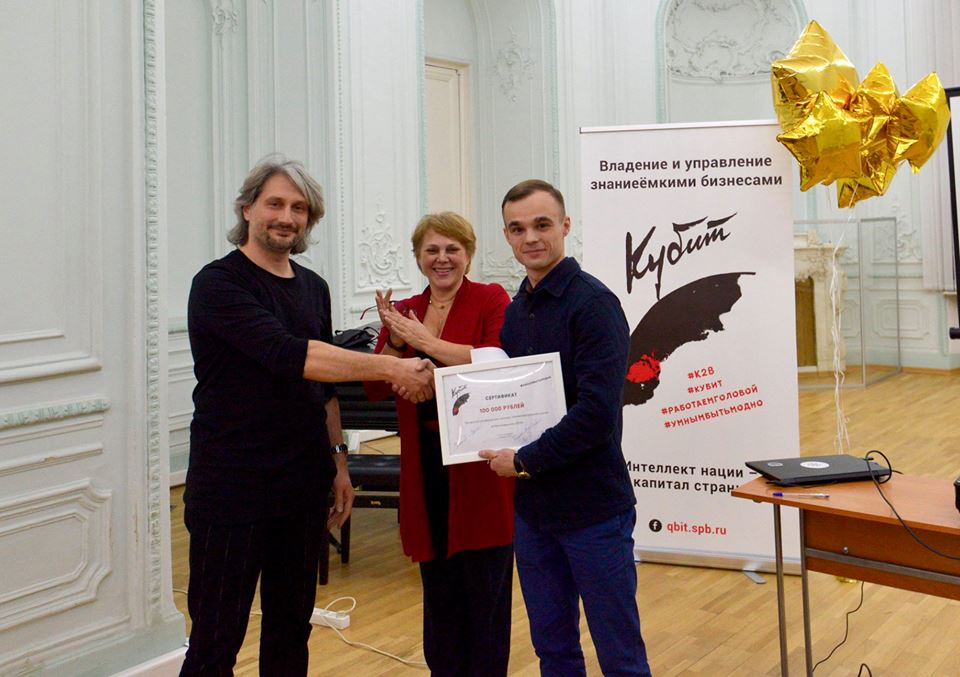 Qubit Business Duet was a title partner, and awarded the student with a cash prize for the best project at the university conference-contest under the Project Management Methodology at ITMO University.
Yuriy Loshenko became a laureate due to his project "Intelligent robot simulator for surgeons training."
Students who became the second were awarded three business consulting sessions by Valery Platonov and Pavel Savchenko. One session, as a prize, went to the authors of the project receiving the third-class honours degree.
Our congratulations to the winners!
In our opinion, such events are a great opportunity not only to become an attractive employer for young people, but also to select future employees for a company training them from their student days.
This is the second intellectual contest where the Qubit Business Duet establishes a cash prize and determines the best. Let`s remember that Valery and Pavel are the ideologists and founders of the Open Intersectoral Contest "Intellectual Capitalist" (www.inflow.spb.ru) which award fund makes 2,000,000 roubles.