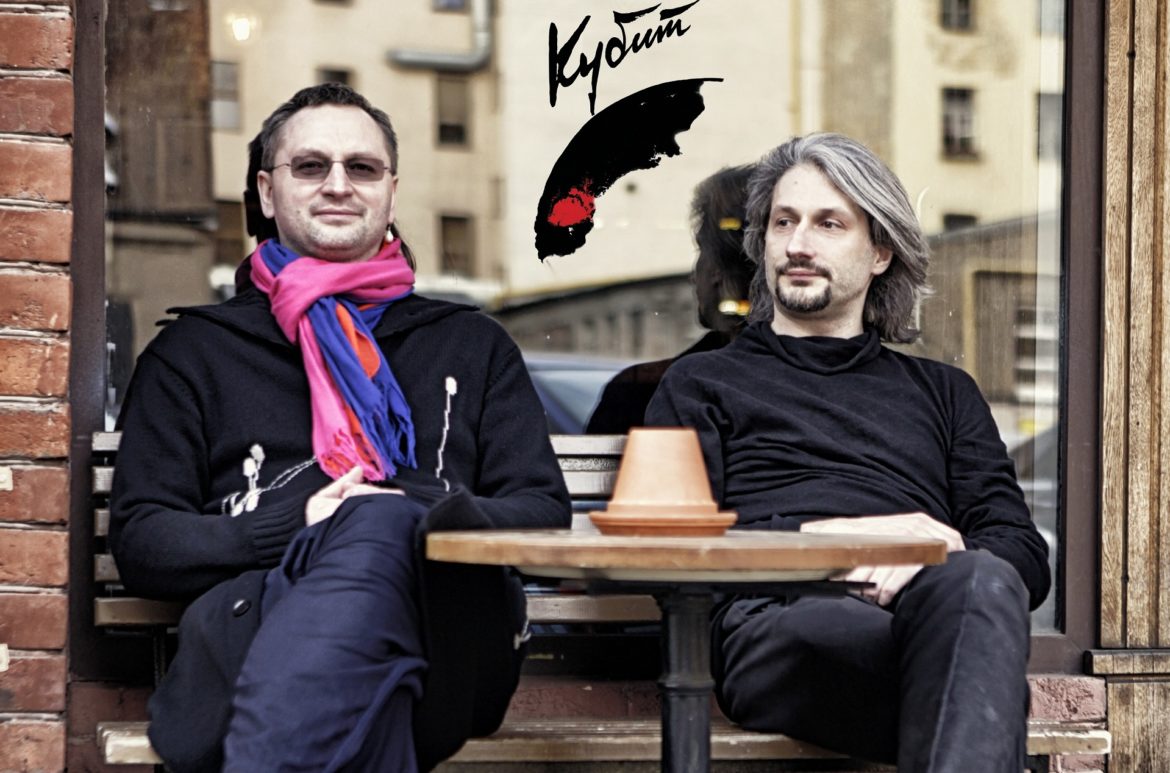 Published in the Business Journal | June | No.6, 2018
Valery Platonov and Pavel Savchenko, Qubit Business Duet, are ideologists of the Intellectual Stream project
With the rapid growth and diversity of intellectual services in the economy, a new K2B sector (Knowledge to Business) is forming and providing business with knowledge. At the same time, division of services into "traditional" and "intelligent" is still quite conditional.
Knowledge to Business
The world is constantly changing before our eyes. About twenty years ago the very idea of a "new economy" was new, but today no one argues about the existence of the new era based on knowledge and intellectual capital.
High-tech industries are booming, the value of goods and services is moving from the physical to intellectual sphere. The companies which want to keep up with the times, like Neo in The Matrix, must choose between the red and blue pills. This way means further movement along the usual way.
The red pill is for introduction of new systems and tools for managing business processes, development of new strategies, new requirements for personnel. The transition to a new orbit of sustainable business development, as a rule, requires service support. Such business service is provided by financial and law companies, Web and digital services, business education services, management consulting, audit, engineering and IT, marketing, advertising and PR.
In developed countries, the growth rate of the services sector is faster than the GDP growth rate as a whole, and the share of intellectual services is up to a third of the total value added. In Russia, there is no industry combining all services within the K2B sector (knowledge to business). There are no uniform standards of intellectual service quality, no training system special professional leaders in management of intellectual production.
We specify intellectual production as a product of human intellect, "new" benefits creation. This very capital acts as the main reproducible factor of production.
This term should not be confused with the concept of "smart manufacturing" which identify an industrial enterprise creating material products by means of new technologies and scientific advances, or "brainfacturing", which means the use of a higher proportion of intellectual labour compared to physical labour.
In that way, intellectual manufacturing is a service to integrate collective professional knowledge and experience of a service rendering company.
Information and knowledge are the subject of labour (raw materials) in the intellectual service, and people perform simultaneously the function of productive force and means of production. Under this approach, the client becomes both a consumer and a participant in the service rendering process. After all, consumers have already tired of one-way communication and also want to take a direct part in specific practical problems solving.
Companies rendering intellectual services transfer the individual expert professional knowledge into the corporate expert knowledge, and then transform it into a private ready-made solution for the client independent use.
For intellectual production arrangement high-tech communication equipment, IT and social networks (Enterprise Social Software) are of great importance.
For effective teamwork such a network shall contain the necessary information: innovative ideas, problem solving ways, idea evaluation based on the rating of the social network members, results recorded in the form of new knowledge.
Managers, when arranging works, shall introduce certain regulations and standards, depending on the chosen company strategy based on traditional "technologized" labour and creative intellectual labour, and, at the same time, complete the collective organized creativity with individual "unorganized".
Knowledge providers
In the knowledge economy, the most tight world resource is human capital. In the modern context, Russia possesses this resource. Our country has its personnel potential able to make unique products. The problem lies in successful management of business process. The issue of business development prospects bumps against the effectiveness of using its advantages and disadvantages. The resource approach in intellectual production management is based on a strategic analysis of the company activities, close attention to the company-specific resources and competencies. It allows you to bring to light the company's unique, non-copyable capabilities.
Intellectual capital, competencies and employees loyalty, corporate relations are the basis for the competitive advantage of production in the K2B sector.
Among the necessary professional "Intelligent flow" and personal competencies of employees in this sector, it is worth noting the following:
• information literacy and "intellectual fearlessness", an ability to generate new knowledge combined with high motivation to become transformed as soon as possible while adapting to new realities within university special programmes to achieve a new problem solution in the process;
• high level of communication skills;
• high level of social intellect, ability for joint interaction, emotional sensitivity and reflection;
• the ability to overcome contradictions constructively in the process of joint intellectual activity, tolerance to information redundancy and the ability to work in high uncertain situations.
High professional requirements to the intellectual production experts in K2B sector, of course, necessitate new approaches to personnel training. It is vital for educational systems to become transformed as soon as possible while adapting to new realities within special programmes in universities and research centers, incubators, techno-polices, and specialized educational sites. Modern programmes should include such subjects as "Management and Design of K2B Intellectual Production", "Scientific Management of Intellectual Labour", practice-oriented modules for learning joint intellectual activity skills.
Reloading
Today, K2B intellectual production managers face challenges of creating a motivating environment in joint intellectual labour, supporting a high interest in labour and the necessary level of professional competition.
Intellectual producers form a very special culture. Usual models of traditional relationships are completely rebooted, team efforts are mobilized, the most favoured nation treatment is under creation, and a platform for generating breakthrough solutions is being formed.
An important point is the system flexibility. Companies in the K2B sector must combine hard and soft intellectual activities. "Hard" means stabilizers, this is pure professional knowledge and practice, including those related to the business supporting functions: finance, logistics, business processes and their functional tools.
"Soft" means adapters and accelerators: knowledge, skills and practices allowing to adapt as much as possible, to change the surrounding space and to accelerate. Mostly it is true for the field of human psyche and connected with personal qualities and methods of their operation: leadership, social competence, communication and interaction, work with information and semantic fields.
Intellectual manufacturing in operation
Despite numerous problems in the K2B sector development in Russia, there are opportunities and tools to change the situation in the current market. For example, the Engineering Bureau is a company offering an integrated approach to design and construction of internal engineering systems of buildings.
The company has its intellectual spirit and desire to create new, and most importantly, useful for society developments, which leads to the continuous production of intellectual ideas among the company employees.
Regarding to the intellectual conveyor organization, it looks as follows:
1) an idea comes up; 2) it is presented to the team; 3) reviewed and a development plan is made; 4) a working team is created; 4) the development starts up; 5) a working idea is tested in practice on a phase bases; 6) the idea is transformed into a project, a patent is received (if required).
This is how work was built for creation of CLIMAT LIFE technology which is an alternative solution to heating and air conditioning systems.
The company was founded by Professor Sergey Burtsev, an inventor. Most projects involve developing ideas for room microclimate improving and optimizing. In addition, the Technology Bureau has become one of the founders of the Russian system of energy efficiency improving, water efficiency and environmental friendliness of the GREEN ZOOM real estate items.
The company applies IT to verify the microclimate parameters for compliance with its optimal values. Mathematical modelling (CFD) allows to determine the amount of resources consumed by objects (heat, light, water) and offer a range of energy-efficient engineering solutions to combine savings of the above resources and finance we have to pay for them. This is determined in the framework of energy modelling or described by the BEM abbreviation. The company is engaged in 5D, 6D and 7D intellectual design, and simultaneously combine work of several ITs to obtain a worthy result of our work.
Each trade should have its dream. It is important to catch the wave and use new growth drivers. The K2B sector is an area requiring speedy knowledge and contains incredible potential for growth and structural adjustment of the Russian economy. Anyone who enters the intellectual stream and masters new open formats of work, creates a real effective platform for partnership, removes barriers, rides the cress of the modern economy.
It is time to realize that the nation intellect is the country's most valuable capital. We are facing challenges which we must overcome, otherwise we will lose the straggle for new markets and human resources. Either we take a quantum leap all together or everyone will have to swallow a blue pill and yield ground.